TUTORS

Antonella Orlandi has been teaching Italian her entire life. Her background in international tourism gives her a great advantage to succeed in comprehending the personal needs of her clients. She has a wide appreciation for the local territory and is looking forward to encouraging the same love within her students.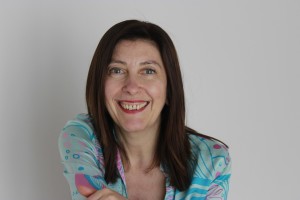 Laura Bizzari has been tutoring students of all ages in both English and Italian since she graduated from the University of Bologna with a degree in English and Literature. She currently teaches to help students improve their knowledge of language and to share her passion of the Italian lifestyle with others.
COLLABORATORS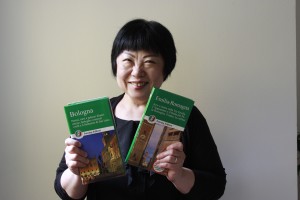 ヨシダ フミエ
ボローニャに在住15年の日本人で、ボローニャ大学にて美術史を専攻。
芸術、カルチャー、イタリアンフード、ワインやグラッパ等に情熱を傾け、エミリア・ロマーニャ州の芸術都市の探訪を好み、常に興味深い場所の発見をしている。
イタリアを訪れたい、また従来の観光地以外の場所を訪れたい日本人の皆様にとって、言語の障壁の無い理想的な案内人です。
尚、ラブ・イタリアンの全スタッフは女性につき、
女性一人で日本からお越しでも、安心してご滞在頂けます。
通訳、翻訳、生活サポート等全て日本語対応しておりますので、いつでも日本語にてご照会下さい。
イタリア語初心者の方も大歓迎致します。

Nasci em São Paulo (Brasil) onde morei até os 16 anos. Residi 15 anos em Madri e viajei pelo mundo. Desde 2012 tenho a sorte de morar em Bolonha e apreciar a riqueza histórica, cultural e gastronômica desta cidade e da região Emília Romanha.
A minha paixão por viajar, estar com as pessoas e as minhas habilidades de organização me levaram a escolher a profissão de Guia Acompanhante, que eu adoro! Eu quero que vocês aproveitem da sua viagem, enquanto eu cuido de tudo!
Nací en Brasil, de padres españoles, y viví allí hasta los 16 años. Estuve viviendo 15 años en Madrid y he viajado por el mundo. Desde 2012 tengo la suerte de residir en Bolonia y disfrutar de la riqueza histórica, cultural y gastronómica de esta ciudad y de la región Emilia Romaña. Mi pasión por viajar, estar con la gente y mis habilidades de organización me llevaron a ser una Guía acompañante, y me encanta ! Quiero que disfruten de su viaje mientras yo me encargo de todo!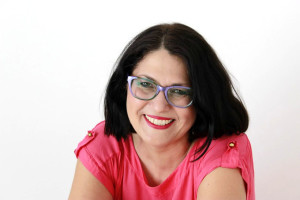 Благовеста Гетова от почти двадесет години живее и работи като консултант в обаятелния италиански град Болоня, чиято история, изкуство, култра, традиции и забележителности познава и с които се гордее като истинска болониезе, без да забравя, разбирасе, че е българка. С типичното за българите гостоприемство Благовеста ще се радва да ви предлложи услугите си, за да можете да почувставате, видите, опитате, докоснете "нейната" Болоня и да експериментирате лично италианския стил и типичния тукашен начин на живот.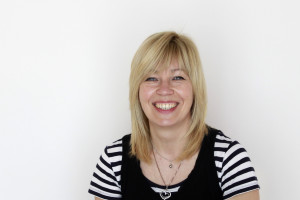 Victoria Demenkova
Добро пожаловать в Италию, в сердце гостеприимного региона Эмилия Романья  – Болонью.
Прекрасный и неповторимый средневековый город, колыбель университетского образования, Болонья поражает своим многообразием. Приглашаю Вас познакомиться с извилистыми средневековыми улочками, которые спорят по своей красоте с величавыми площадями и прекрасными парками.
Учитывая Ваши пожелания, помогу не пропустить самые важные и интересные события, сгладив языковой барьер. Позабочусь чтобы Вы окунулись в настоящую итальянскую жизнь и Ваше пребывание было комфортным и увлекательным. Болонья это не только история, искусство и традиции, ей принадлежит пальма первенства на ниве эногастрономии, поэтому для гурманов у нас всегда найдутся оригинальные предложения.
Мы будем очень рады Вас видеть.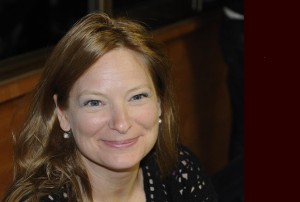 Mette Rudvin
I'm Mette and I've been living in Bologna since 1994. Apart from travelling, exploring and discovering every nook and corner of this fascinating country and the culture, I've had my hands full working (I teach at the University of Bologna) and raising my daughter. Learning about a new culture, country, history and language is a never-ending process, and every day of the last twenty-plus years –listening, observing or conversing with friends, students, children, strangers – I feel I've learned something new and come to a deeper understanding and appreciation of what it is that makes the country tick. From the jaw-dropping art, architecture and landscape, the generosity and warmth of people, to the sometimes annoying lack of organization, the frustrating bureacracy and lack of transparency, it is a country of contrasts. It is precisely that contrasting range of features that makes up 'Italianness' and that I enjoy sharing with others as they discover Italy and as they discover Bologna, this ancient city of culture.
Jeg er Mette, og har bodd Bologna siden 1994. I løpet av disse årene har jeg undervist (jeg jobber på universitetet i Bologna) og vært mamma, og 'fritiden' har jeg brukt på å resie, utforske og oppdage dette fascinerende landet. Å lære å kjenne et nytt land, kultur og språk er mer av en prosess, en reise, enn det å oppnå et mål, synes jeg. På denne 'reisen' over de siste tyve årene har jeg lyttet, observeret og pratet – med venner, studenter, barn, fremmedfolk, alle! – og 'reist' litt lenger for hver dag. Slik har jeg lært å kjenne Italia og Bologna bedre, og å sette pris på dem: fra den hakesleppende vakre kunsten og arkitekturen, til det myke landskapet; fra gavmildheten og varmen man møter blant mennesker, til det ofte irriterende mangel på organisasjon, et frustrerende byråkrati og ofte mangel på klarhet. Kontrastenes land! Det er nettopp disse kontrastene som ligger til grunn for den spesielle italienske måten å gjøre ting på, og det er nettopp det jeg synes er gøy å dele med og diskutere med andre, og hjelpe de som vil lære å kjenne bedre dette landet og denne eldgamle kultur-byen som er Bologna.